About Us - Production House India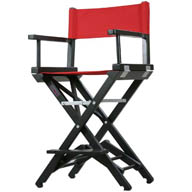 Our local production support ranges in almost all cities of india namely newdelhi, mumbai, chennai, kerala, goa and we can provide one stop film production services to all your needs while shooting, we can act local production fixer or line producer.

All camera & grip equipments rentals, local indian crews, locations scouting services, transport, accommodations and filming permit can be arranged from nearest available source!

Our past experienced enable us to understand and pinpoints the exact requirements of the project hence lot of saving in budget and research work!

Our cameracrews can handle documentary productions, television commercial or corporate films, news media production or fashion shoot.

India being the most diversity in locations seems perfect choice for any documentary film maker, different fairs like marwad fair, puskar fair, jaisalmer fair, cattle fair, unique royal palaces in jodhpur, mile of golden sand dunes in jaisalmer, lake city udaipur, urban city jaipur, it sector in banglore, rural setting in bikaner, traditional surrounding, modern dances, traditional folk dances, holy temples in varansi, back waters of kerala, cochin, trivandrum, mountain desert of leh ladakh !