As Per Your Convinience Get Line Producer and fixer in Jaipur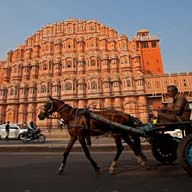 Production company jaipur:
jJaipur is the biggest city in rajasthan known for royalty and magnificent forts & palaces , filmmakers looking for film services & production support in jaipur or any where rajasthan are welcome to our production house for full production services, equipment rentals or indian tv camera crews!
Production fixer / line producer:
When it comes to filming in jaipur,we can act local production fixer or line producer in jaipur !
camera & grip equipments can be rented from nearest local vendors, locations scouting, transport, accommodations, and filming permit can be arranged as per your needs!
Location Scouting :
Our location manager can do the recce as well as get location permits and email you the pictures as per your requirements !jaipur has one of the most splendour locations like hawa mahal , aamer fort , galta ji temple ,jalmahal and many forts converted in to hotels can also be used as locations !
disclamer: all images shown are only for information purpose !