Udaipur - Film Production Services.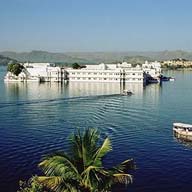 Production company udaipur
ROYAL INDIAN PRODUCTION is video and film production company india having presence in udaipur city of rajasthan!having more than ten years of production experience & done all kind of projects big and small !
Cameraman in udaipur :
The movie company can assemble full production team in udaipur, line producer, creative film director, cameraman and art director, production manager or make up artist available for documentary shoot, adverts filming and as eng camera crews, media productions in whole of udaipur!
Documentary production:
Documentary filmmakers & indian film producer looking for film services & production support in udaipur are welcome to our production house for full production services, equipment rentals, and indian tv camera crews!
Video production house:
The video production house has its production teams in udaipur, our advertising agency can carter to all your television commercial advertisement for product branding & campaign in Udaipur!
production fixer / line producer :
When it comes to filming in udaipur,our production house can act as production fixer udaipur or line producer!
All state of camera grip equipments, local production crews, locations scouting services, transport, accommodations and filming permit can be arranged as per your needs!
Our camerateam can handle documentary production, television commercial or corporate film, media production or fashion still shoot or small budget film to big budget films! udaipur has very diversity in locations first choice for any documentary film maker, different fairs happening here and all over rajasthan !
film & video production services company in udaipur can arrange filming permits in udaipur, local gypsies people or puppets or indian traditional band , As per your budget we can arrange all kind of vehicles, accommodations in luxury hotel or heritage hotels or budget stay or indian traditional lodge. Our network travel agents can take all your travel worries be it air tickets or train tickets!
Equipment rentals:
our rental house can arrange film and video equipment in udaipur, be it high definition sony hdw f900,canon 5d mark 3 ,red epic, canon c 300,sony ex3, jimmy jib crane !
Camera crews:
we have experienced crews available! Be it cameraman in Udaipur, local line producer, be it production manager! our crews are available at short notice and very professional filming crews for documentary to tv commercial or be it film or video shoot given below !
location scouting services :
we can provide production full location scouting services in Udaipur , our location manager can do the recce as well as get location permits and email you the pictures as per your requirements!