Top Best Film & Video Production House In Goa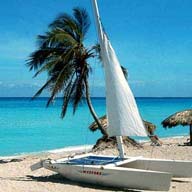 Production Company Goa:
Goa is western state of india, having the golden sand beaches all over goa,perfect for filming locations, also a tourist destination and heaven for documentary film makers & tv commercial shooting because of unique ambiance produced by beaches and Portuguese colonial culture & architecture!
Cameraman Goa:
Production team like line producer, creative film director, cameraman production manager for documentary filming or video camera crews, media productions in whole of goa!

Documentary Production:
Documentary film producer looking for film services & production support in goa can get full production services, camera equipment rentals, and indian television camera crews!
Production Fixer:
When it comes to filming in goa,our production house can act as production fixer goa !
camera grip equipments, indian crews, locations scouting services, transport, accommodations, and filming permit can be arranged as per your needs!
Camerateam :
Our camerateam can handle documentary production, or corporate film, news & media production or fashion still shoot! goa has very diversity in locations ,culture ,variety of old chapels, flora and fauna good for documentary!

Camera and Grip Equipments:
Goa has limited equipments like canon 5d mark3,jimmy jib available others equipments can be arranged from Mumbai like red epic,arri alexa,steadycam, quadcopter,canon c300,Sony ex3, the nearest film hub!

Disclaimer: all images are only for information purpose