Best Production Fixer In Varanasi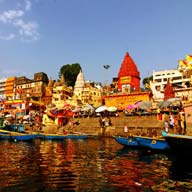 Production company Varanasi
varanasi is the most holy city of india, considered to be on of oldes city in the world and named mystic city varanasi perfect for filming locations, the ghatas on the river Ganges also a tourist destination for spiritual make over, hence create good ambiance for documentary film makers & tv commercial shoot also present the old Hindu traditions and culture!
Cameraman varanasi:
we can arrange local production team, line producer in varanasi , television film director, cameraman production manager for documentary filming or video camera crews, media productions in whole of varanasi!
Documentary production
filmmakers & indian documentary film producer looking for film services & production support in varanasi can get full production services, camera equipment rentals sony f3, canon c300, sony ex3 , red epic , canon 5d mark3 , can be arranged!
production fixer :
If you have plan to filming in varanasi,we can be local production fixer or line producer!
And If you are looking for camera grip equipments rentals, indian crews, locations scouting services, transport and filming permit can be arranged as per your location requirements of your project!
we can arrange documentary camerateam , news & media production or fashion still shoot ! varanasi has most unique locations , one will not find anywhere in the world except in varanasi , old hindu culture ,variety of bathing ghat total 84 and ancient kashi vishwanath temple !
we can also arrange and provide production services and equipment rentals in cities like kanpur , lucknow, ghaziabad, meerut, allahabad, Saharanpur,mathura, aligarh !