Film & Video Production Services In Major Cities Of Bhopal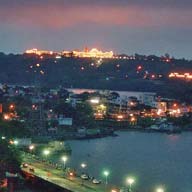 Production Company Bhopal
We can provide film and video full production support in Bhopal and around major cities of madhyapradesh like Jabalpur, gwalior, indore!
and can be local production fixer or line producer,can obtain necessary permits on your behalf ! madhyapradesh has incredible locations like Gwalior fort , khajuraho temple,the majestic orcha temples, bheda ghats in Jabalpur many historic jain temple, sanchi ka stup, Bandhavgarh, Kanha National Park and sites !
Camera Team :
we can arrange full camerateam line producer, cameraman , sound recordist to background cast as per needs as well locations as per needs , accommodations and vehicle as per your budget and choice ! Madhya pradesh has many wildlife centuries and natural life to capture!

Camera equipments like red epic, jimmyjib, steadycam, canon5d mark3 can be made available on rentals!