Line Producer Services India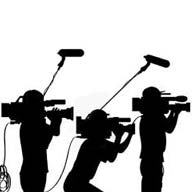 We can assemble full production team as per your needs in any Indian cities be it corporate film or documentary productions namely newdelhi, Mumbai, Bangalore, Hyderabad, Chennai etc.
Art Director
Actors-male

Actors-female

Actors-background

Boom Operators

Camera Operators / Cameraman -india all over

Camera Operators / Cameraman - Film

Camera Operators / Cameraman - Steadicam

Camera Operators / Cameraman - Underwater

Camera Operators / Cameraman - Video

Costume Designers / Costumer

Craft Services

Directors

Directors - Associate

Directors - First Assistants

Directors - Second Assistants

Directors of Photography / dop

Electrics / Electricians / Lighting Crew

Food Stylists

Gaffers

Generator Operators

Grips - Dolly

Grips - Key

Grips - Rigging

Hair Stylists

Make-Up Artists

Lighting Directors

Line Producer

Production Assistants

Production Coordinators

Production Designers

Production Managers

Production Fixer

Production Supervisors

Prop Department

Runners

Script Supervisors

Set Construction - Carpenters

Set Decorators / Dressers

Set Designers

Sound Mixers / Recordists

Soundman

Stunt Coordinators

Stunt persons

Spot boys

Transportation Department
Apart from above mention cities we can form a camerateam in Kerala cities Calicut, Trivandrum, Thrissur, Ernakulum, Cochin. Rajasthan cities Jaipur, Jodhpur, Udaipur, Jaisalmer, Bhopal, Khajuraho, Goa, Dharmasala, Kolkatta, Amritsar, chandigarh, himachal, shimla, Uttarpradesh cities like Varanasi, Kanpur, Lucknow and Allahabad!