Affordable Line Producer Company In Mumbai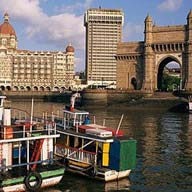 Production company Mumbai

Prouction fixer / line Producer :
When it comes to filming in mumbai and around, we can act as local production fixer / line producer mumbai! all camera grip equipments directly from vendors can be arrange, indian crews, locations scouting services, transport, accommodations and filming permit can be arranged as per your needs!
Our camerateam can handle documentary production, television commercial or corporate film, media production or fashion still shoot or small budget film to big budget Hollywood films!
mumbai has very diversity in locations like gateway of india , victoria terminus , prince of willium museum first choice for any documentary film maker !
Cameraman in Mumbai :
documentary filmmakers & indian film producer looking for film services & production support in mumbai are welcome to our production house for full production services, equipment rentals, and indian tv camera crews,local line producer , be it production manager ! our crews are available at short notice and very professional filming crews for documentary to tv commercial or be it film or video ! we can also provide production services and camera equipments rentals in maharashtra cities like pune, nagpur, wineyards in nashik, Ajanta ellora in aurangabad, ratnagiri, nanded, amravati etc.