Film Production Services In Metro City Chennai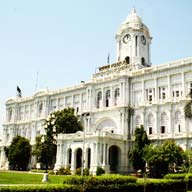 Production Company Chennai
Chennai is the biggest metro city of state tamilnadu ,having the based of media & tamil cinema ! we can assemble production team in chennai, line producer , creative film director, cameraman and art director,production manager or make up artist available for documentary shoot, adverts filming and as eng camera crews, media productions in whole of chennai!

Documentary Production:
Documentary filmmakers & film producer looking for film services & production support in chennai are welcome! equipment rentals can be arrange directly from vendors as well as indian tv camera crews!
Video Production House :
Apart from Chennai we can work in Madurai and Coimbatore or any part of tamilnadu!
Production Fixer /Line Producer:
When it comes to filming in chennai tamilnadu, we can act as local production fixer or line producer and can provide one stop production support for your project!
Equipment Rentals:
Chennai has local film industry known as tamil film industry ,it producer hundreds of world class films every year , most of the latest equipments like red epic, arri alexa,canon c300,jimmy jib, steady cam & lights are available!
Camera Crews:
Most experienced cameracrews, be it production manager in Coimbatore or dop at Pondicherry or location manager are available! our professional filming crews for documentary to tv commercial or movie or simple fashion photo shoot!apart from Chennai we can also provide production services in tamilnadu cities like coimbatore , madurai, tiruppur, thanjavur, tiruchirappalli !